AAAA 7 Gram Special
From: $60.00
Don't miss out on your chance to sample 7 grams of these strains on sale now for $40 each! Choose from 5 different cannabis flowers and save 33% on each strain. Only available for a limited time while supplies last.
Select any of the following strains in this offer:
*Note: Coupons will not apply to this exclusive offer*
AAAA 7 Gram Basket Details: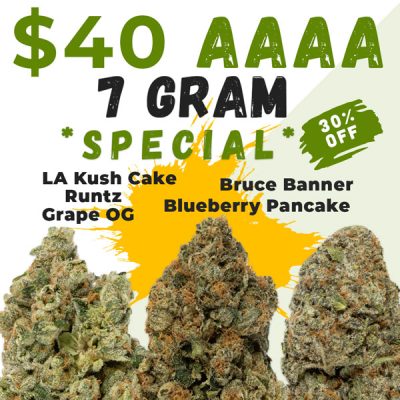 AAAA 7 Gram Basket Products:

Recommended related products:
Earn 500 points by reviewing this product.